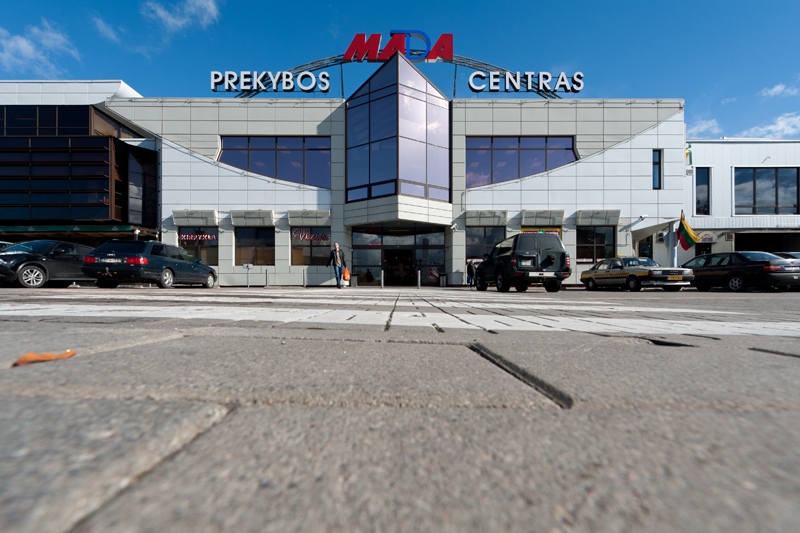 MADA – is an entire family focused shopping centre. Modern, however, still retaining its cozy environment, MADA is a place where a customer can shop conveniently and quickly. We offer a range of stores, which you will not find anywhere else.
Each day shopping centre MADA is visited by around 14 000 Vilnius residents as well as city guests. MADA shopping center arranged in an area of 27 800 square meters hosts over 100 modern shops: grocery, clothes, fabric and sewing accessories, footwear, haberdashery, accessories and jewellery, cosmetics and perfumery, optician, pharmacy, bank and other companies providing a wide range of services.
This year a Fabric gallery opened its doors at the shopping centre MADA, which combined shops selling fabric and accessories as well as tailors and designers. The purpose of a Fabric gallery is to offer a customer different fabric, designer and tailor services under one roof.
MADA also welcomes its customers with food and drink services as well as various entertainment. You are always welcome at a restaurant cherishing Lithuanian cuisine traditions "Katpėdėlė", "Chili Pizza" famous by its pizzas and a Chinese restaurant "New East".
Amerigo bowling and a pool club offer you everything you need to have a good time.
Our goal is to make sure that every customer receives pleasant service and finds necessary products without wasting much time.