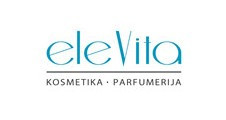 Work hours:
I-VI: 10.00 - 21.00
VII: 10.00 - 18.00
ELEVITA – is a cosmetics and perfume store, offering its customers organic and mineral cosmetics, perfume, professional hair care and teeth care line, natural cream – body lotions, cosmetics for children, natural Russian cosmetics, which is so favorably valued and etc.
ELEVITA sells products of the following brands:
Organic cosmetics "ABSOLUTE ORGANIC", "ORGANIX COSMETIX",
Natural cosmetics "NATURA SIBERICA",
Dead sea and Swiss ingredients cosmetic "DANIELLE LAROCHE",
Facial and body masks "DIZAO", "DIZAO EXPRESS",
Professional hair care treatment "ESTEL", "KLERAL SYSTEM", "HAYASHI",
Oral care "GUM";
Perfumes "LA RIVE",
Russian cosmetics, appreciated by a number of customers: "Domašnije recepty", "Recepty Babuški Agafji", "Aptečka agafji" and other.
ELEVITA will greet you will nice surprises, changing attractive offers, various lotteries and cosmetic presentations.
You are always welcome!