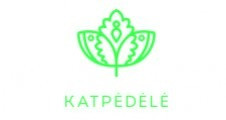 Work hours:
I-V: 9.30 - 24.00
VI- VII: 9.30 - 24.00
"Katpedele" – is a restaurant of traditional Lithuanian cuisine!
The first restaurant of VICIUNU RESTORANU GRUPE, UAB was named Katpedele. It was established in 1994 in Kaunas, the old settlement of Viciunai, the perfect shelter of nature. Here the oldest pictures of Viciunai settlement, collected from the residents, are exhibited. The second Katpedele opened its door also in Kaunas at Sauletekis shopping centre. It was one of the first fast food restaurants in Lithuania. The owners of the restaurant chain brought the idea of fast food from foreign countries. The restaurant attracted many Kaunas citizens, loving tasty food as if prepared at home. The success of the format and a positive response from our customers encouraged us to expand Katpėdėlė chains all over Lithuania. Now there are 9 Katpėdėlė restaurants operating in Lithuania, established in Vilnius, Kaunas, Klaipeda, Siauliai, and Panevezys.
Katpedele restaurants are for everyone loving Lithuanian dishes and believing that it is fun and very interesting to preserve old traditions, cooking the dishes loved by our ancestors. Katpedele offers you dishes loved by peasants and cooked only by them to snacks and steaks loved by noblemen. And what would a Lithuanian be without potato dishes? For the real lovers of these dishes the Katpedele offer a huge range of potato dishes. Everyone will discover a dish they love or a new favourite...
"Katpedele" –the restaurant of cherished traditions!