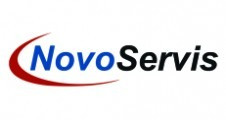 Work hours:
I-V: 10.00 - 20.00
VI-VII: 10.00 - 18.00
We started to provide our services as a repair shop of minor computer equipment, serving the customer of NovoShop. Our workshop hired new qualified staff, therefore, we expanded our services to top quality repair services of computer equipment, which we named as NovoServis.
Currently NovoServis provides the following services:
Laptop repair;
Personal computer repair;
LCD monitor repair;
LCD TV repair;
Printer repair;
Scanners repair;
Copying machines repair;
Projectors repair;
Audio-video equipment repair;
Radio repair;
UPS repair, battery change;
Computer network configuration, equipment repair;
GPS equipment repair;
Printer cartridge and toner filling;
CONTACTS
Novoservis is on a 3rd floor at NovoShop salon.
Mob 1: +370 69877347
Mob 2: +370 68480676
Tel./fax.: (85) 2789327